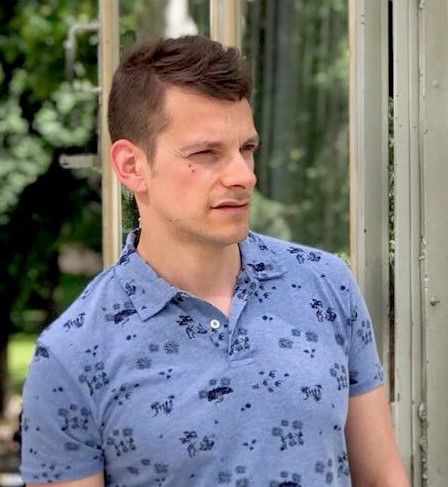 Legal English Learning is headed by Ralph Dzegniuk, a Canadian Attorney (holder of a Juris Doctorate in Jurisprudence) and Adjunct Professor at Instituto de Empresa (IE) with more than 10 years of experience in administrative, procedural and litigation law, with special emphasis on the drafting, review and completion of all types of legal documentation (such as Contracts, Agreements, communications with state entities, etc.).
During the last 6 years in Spain, Ralph has worked, above all, as Professor of Legal and Financial English, Common Law (the law system of the Anglo-Saxon countries), Research and Academic Writing Skills and Legal Translator (Spanish-English). Ralph has taught in private schools such as Instituto de Empresa (IE) or CUNEF and in some of the most important law firms in Madrid, such as Ontier, Cuatrecasas, Dentons, as well as in legal departments of multinational companies such as Bankinter and el Corte Ingles, among others.
Additionally, as an attorney practicing law in Toronto, Canada, Ralph gained significant experience investigating a wide variety of legal issues, as well as writing, editing, and completing all types of legal documentation. This includes "pleadings" (written arguments used in Courts and Tribunals); Contracts; Research memoranda; Legislation summaries, etc. This documentation was prepared and used in the Federal Courts; Government offices, financial entities, etc.
If you want to know more about Ralph's professional evolution (and also get to know him better on a personal level), feel free to read this interview done by one of the world's best known teachers' training centers.
Ralph has surrounded himself with the best professionals in the legal field (all native speakers), including other lawyers and law graduates, who collaborate with him in the courses offered by Learning Legal English. All Learning Legal English teachers are highly qualified in teaching courses focused on all key areas of law as well as carrying out legal translations of all types of legal documentation (such as complex agreements, contracts, court decisions and expert reports).